Segway Ninebot OctaneGT1 E
Segway Ninebot OctaneGT1 E
Ninebot

Segway Ninebot presents its new electric scooter, the Segway Ninebot Octane GT1 E! Segway is embarking on the niche of more powerful scooters and the result is likely to be more than satisfactory!
Segway Ninebot has yet to reveal an exact price or launch date for its SEGWAY GT1 E, but it's estimated for Octobre/Novembre 2022.
(subject to the availability of the electronic components necessary for its manufacture, given the global shortage of semiconductors).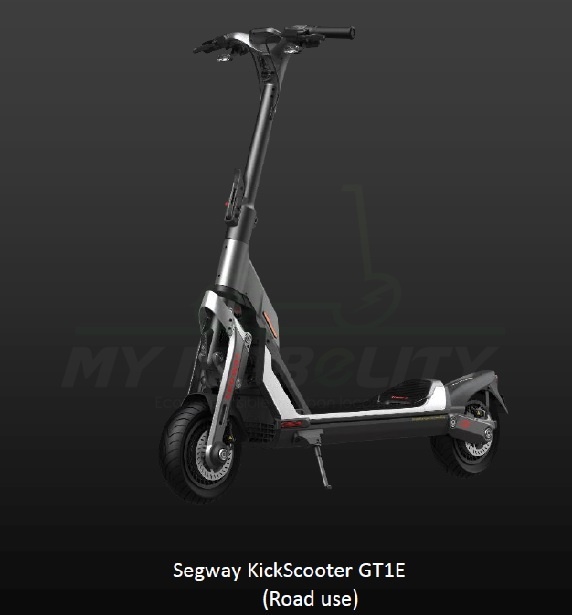 On the technical side, Segway has communicated some information of it GT1E that we detail below:
1008 Wh battery for an announced autonomy of 70km, rather expect 40-50km in real conditions.
A 1400W nominal and 3000W peak motor, located in the rear position.
The Segway Ninebot Octane GT1 E is equipped with a front and rear disc brake.
Adjustable rear hydraulic suspensions + front hydraulic suspension.
Left and right indicator lights that can be seen by users in front and behind you.
Color LED display screen.
11" and 92mm wide tubeless tire for increased comfort and road holding.
A charging time of around 11 hours.
An NFC card start system, already seen on the Vsett series. No one will be able to turn on your scooter that is parked in the street!
IPX4 rating
USB C charging port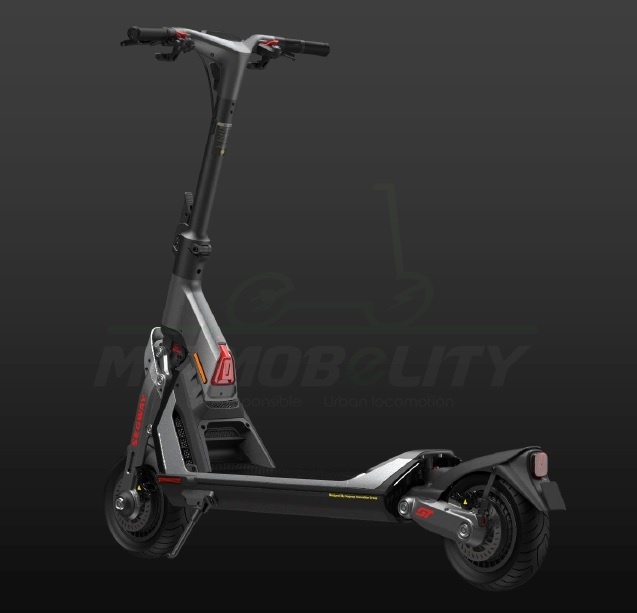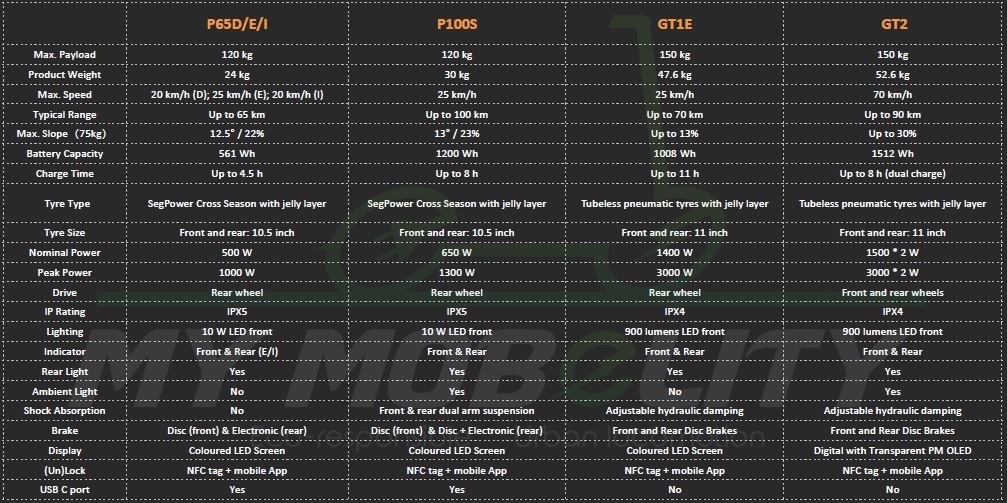 Technical data
Motor
1400 W Nominal - 3000W Peak
Suspension
Adjustable hydraulic damping
Brake type
Front and rear hydraulic disc brake
Kinetic Energy Recovery System
Yes
Led lighting
900 lumens LED front
years warranty on the E-scooter
year warranty on the battery
first service after 200 km free
discount on wear parts after purchase
discount on replacement battery