Speedtrott XT 800 48V 15Ah
Speedtrott XT 800 48V 15Ah
Speedtrott

In stock
2 - 5 working days
THE MODERN TIME ADVENTURER
An 800w rear motor, semi-off-road tires, finely chosen suspensions, narrow handlebars, a screen that can be read even in direct sunlight, a range of 40 kilometers and formidable brakes, the perfect ingredients making up the Speedtrott XT-800electric scooter made for rough terrain, bumps, gravel, bumps, or any other playground of your choice!
A SUBVERSIVE DESIGN INSPIRED BY MOTOCROSS
A one-piece frame, foolproof suspensions, but also a look that stands out thanks to its double front fork, and its deck reminiscent of the geometry of certain skateboards. No doubt, this XT-800 has everything to distinguish you in the city as in the countryside! available in three colors, black, gray and yellow (available in very few copies), you will appreciate its reliability and manufacturing quality! From painting to finishing, every detail has been redesigned to accompany you!
ITS PLAYGROUND
The 10-inch semi off-road tires provide both the necessary grip and comfort. On bitumen, earth or gravel you will greatly appreciate the power delivered from the start. If the hill in front of you is 20%, the XT-800 will be happy to climb it without flinching or showing weakness. A real asset for backpackers or the more athletic among us, this electric scooter has everything to please, and for all ages.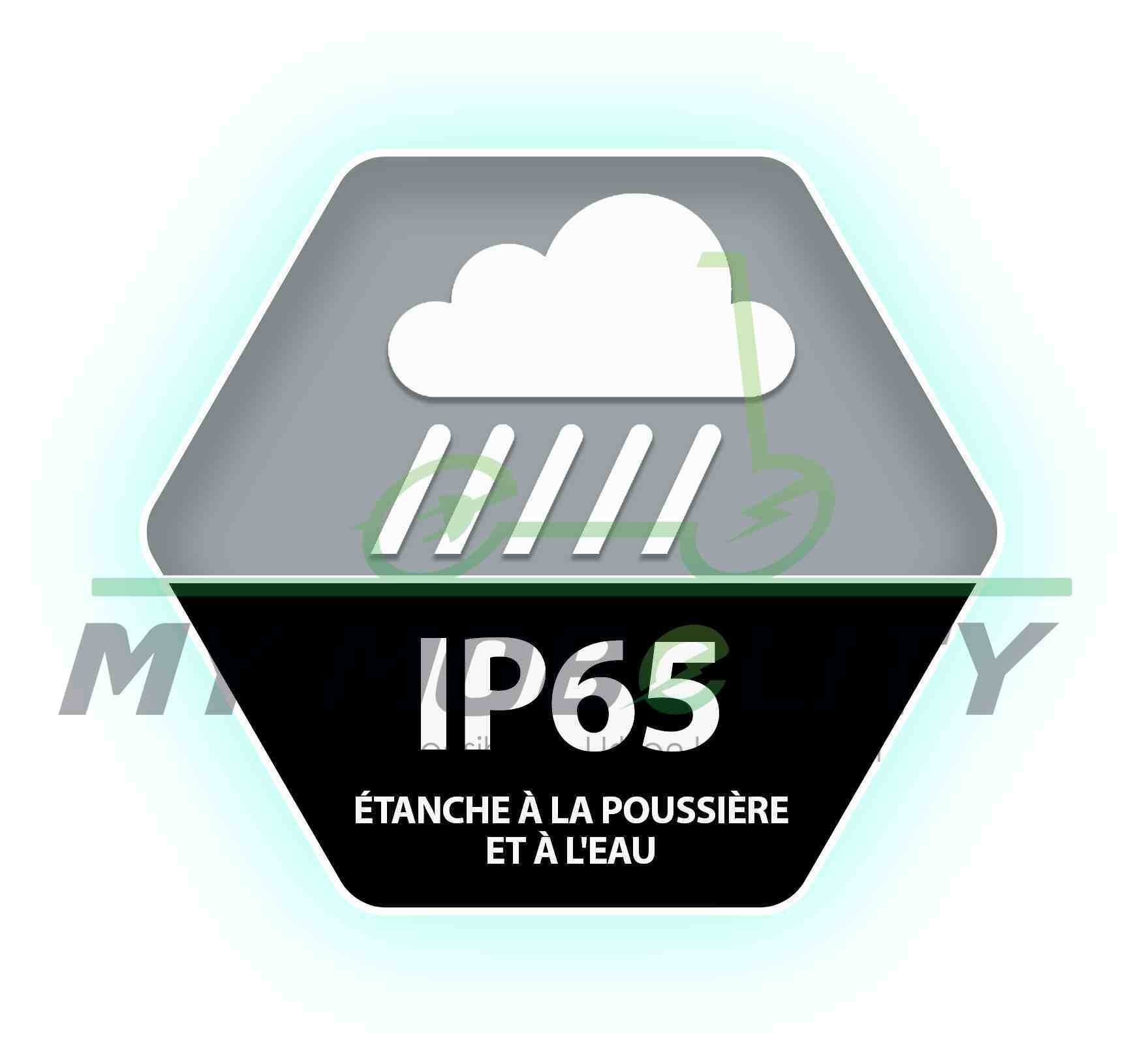 ALL-WEATHER PROOF
The weather can sometimes be capricious, you leave in the morning with a great sun, but in the evening, the rain invites itself to accompany you along the journey. If you usually tend to use stratagems to equip your electric scooter against the rain, it will be useless here. It is designed to brave the rain, drizzle or humidity of winter weather thanks to its IP65 certification.
Technical data
Brake type
Front Drum Brake + back disc brake
Type tire
Front Tubeless + Inner tube tyre on the back
Kinetic Energy Recovery System
Yes
Dimensions
1170x 1260x 520mm / 1170x 570x 520mm
years warranty on the E-scooter
year warranty on the battery
first service after 200 km free
discount on wear parts after purchase
discount on replacement battery