Kuickwheel S1-C PRO 36V 13Ah
Kuickwheel S1-C PRO 36V 13Ah
Kuickwheel

In stock
2 - 5 working days
Discover the Kuickwheel S1-C Pro electric scooter.
This machine is waterproof and therefore allows you to ride in all weathers. A real feat for a modern electric scooter. It is downright IPX7 certified. Moreover, it is not only waterproof but also very reliable.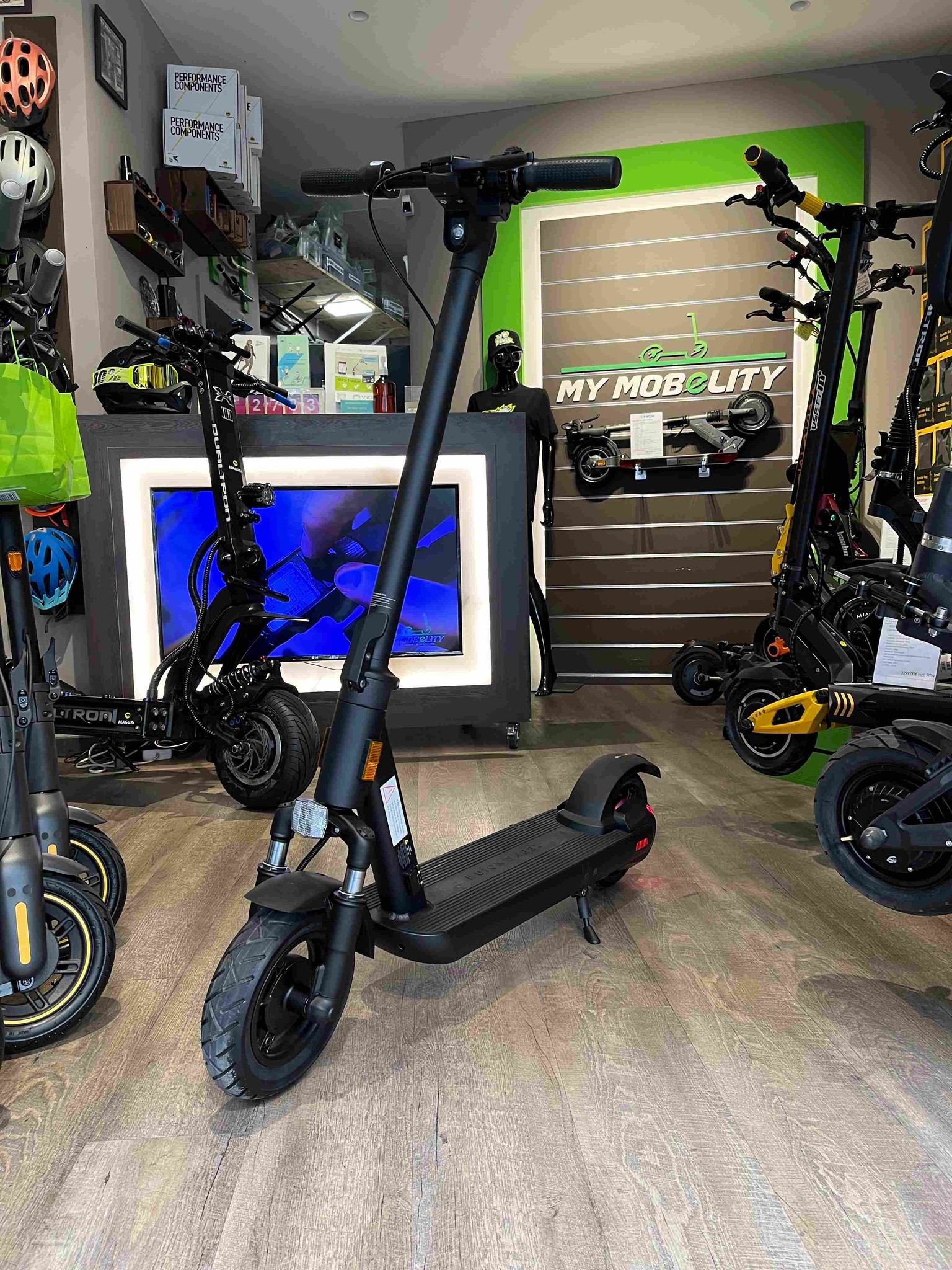 Easy to use, powerful and practical, the Kuickwheel S1-C Pro has many features. First of all, it is equipped with front suspensions in order to absorb the shocks of the road. You will also like its 10" inflatable front tire which provides excellent comfort.
At the rear, no worries about a puncture since it's a solid tire. With its 36V 13Ah battery you can travel up to 40km with a single charge in eco mode. Enough to drive all day or almost and thus avoid public transport.
The 500W motor which is equipped on the Kuickwheel S1-C PRO will have no problem transporting you everywhere and also offers a large torque.
Technical data
Brake type
Front Drum Brake
Type tire
Front: Air tyre / Rear: Solid tyre
Kinetic Energy Recovery System
Yes
Dimensions
115 x 62 x 45 cm / 115 x 119 x 45 cm
years warranty on the E-scooter
year warranty on the battery
first service after 200 km free
discount on wear parts after purchase
discount on replacement battery