Inokim OXO
Inokim

The INOKIM OXO 2021 Electric Scooter is the beast of electric scooters for both urban and off-road environments.

The silent dual 1000W brushless motors and the powerful lithium-ion battery allows the OXO to travel a long distance up to 70km. The motor wheel design is inspired by jet engines to reflect its power.
What's new on INOKIM OXO 2021?
- New, stronger crutch
- New, more robust folding system
- New qualitative hydraulic brakes
- Front and rear motor cable protector
Attention, semi off road tires optional




With a 32 kg body and 10 x 2.5″ tires for functionality and style, the INOKIMOXO folds effortlessly for quick transport. It's the best electric scooter of its class with pneumatic tires and is perfect for off-road and urban adventures. Its patented adjustable suspension design guarantees you better stability at higher speeds and larger suspension in rough terrain.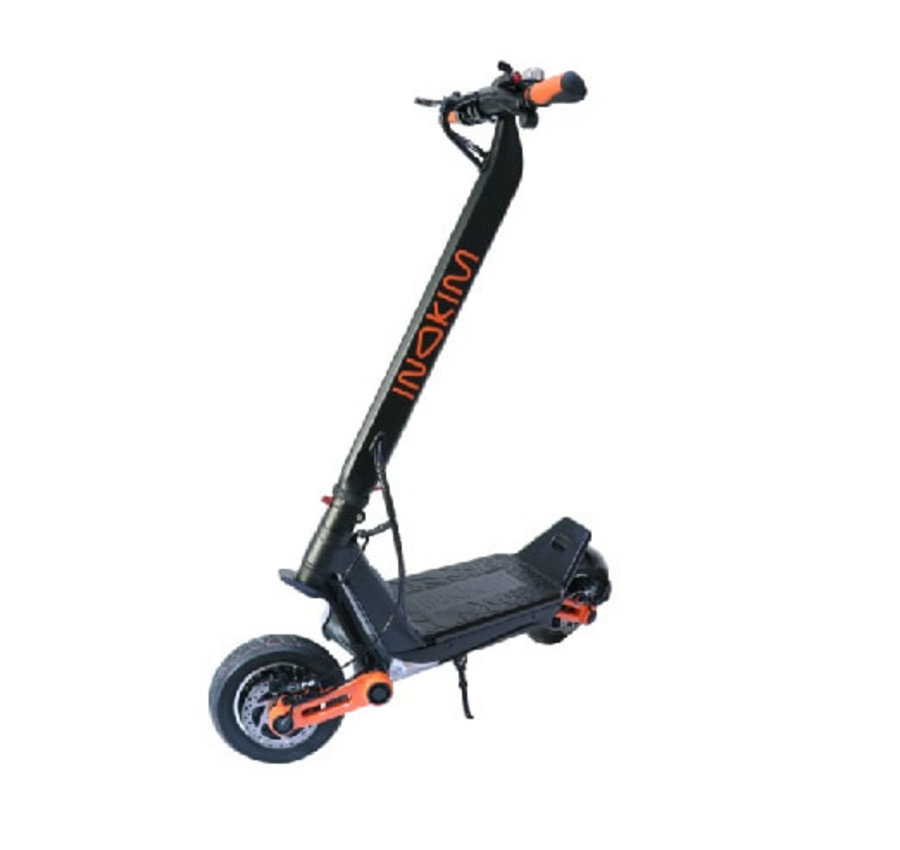 INOKIM engineers have strengthened the front and rear arms that could be found on the previous generation of OX, making them even more robust.
Great novelty expected by many, the INOKIM OXO comes as standard with hydraulic disc brakes at the rear and at the front! Braking is now one of the strengths of the new OXO!
Just as the OX inaugurated the excellent double-arm system for the stem-chainring, Inokim continues its quest for quality even further with the OXO. Inokim equips its latest model with a 6061 T6 aluminum alloy chassis. Widely used in the aeronautical industry or for frames, this aluminum offers great deformation aptitudes and high resistance to corrosion.
The INOKIM OXO electric scooter comes with 10x2.5 CST tires. We are also carrying out an upgrade for those wishing to leave the asphalt, by installing 10x3 off-road tires, as well as wider 10x3 for even more stability!
UPGRADE X-TAS-Y FOLDABLE HANDLE BAR
If you want your INOKIM OX more compact, ugrade with high quality X-TAS-Y foldable handlebar.
X-TAS-Y FOLDABLE BAR stand alone
:
120,00€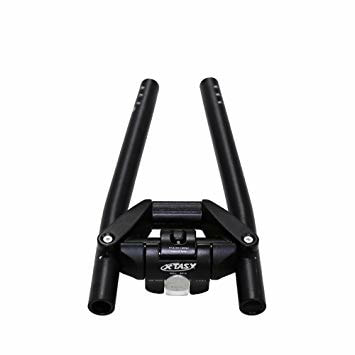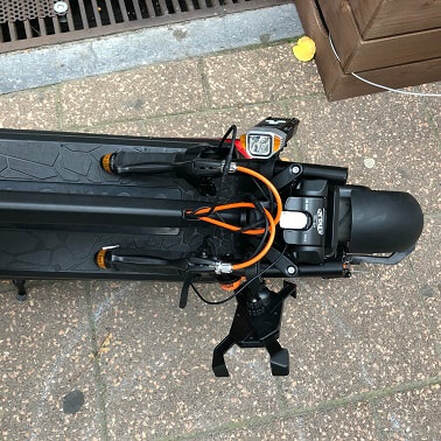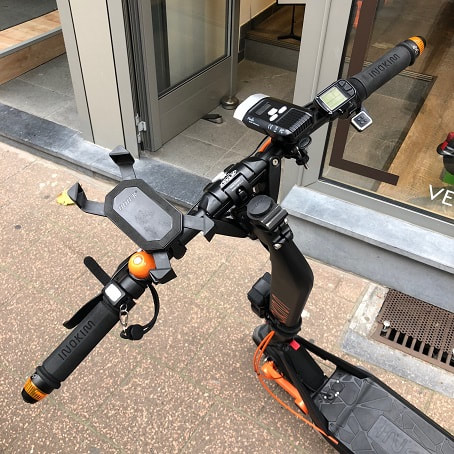 Technical data
Suspension
Front + Rear Elastomer swing arm
Brake type
Hydraulic disc brake front + rear
Type tire
10x2.5" Air tyres
Kinetic Energy Recovery System
No
Dimensions
Open: 120 x 58 x 128 cm, Folded: 120 x 58 x 58 cm
Optional fast charger
Yes
years warranty on the E-scooter
year warranty on the battery
first service after 200 km free
discount on wear parts after purchase
discount on replacement battery