Kaabo Wolf Warrior GT Pro +
Kaabo Wolf Warrior GT Pro +
Kaabo

In stock
2 - 5 working days
The Kaabo Wolf Warrior GT Pro+ electric scooter is designed for the ultimate off road experience. Its motorcycle grade inverted hydraulic front shock absorbers and rear spring brake enable ride in any terrain. The two powerful brushless 1200W motors in combination with two 40A controllers deliver a peak output of 6500W and climb up to 45% inclines with ease.
On paved road the Kaabo Wolf Warrior GT Pro+ translates its insane power to insane acceleration.The huge 35Ah battery can last for 80 kilometre in single drive and eco mode but also delivers sufficient range for those thrilling rides.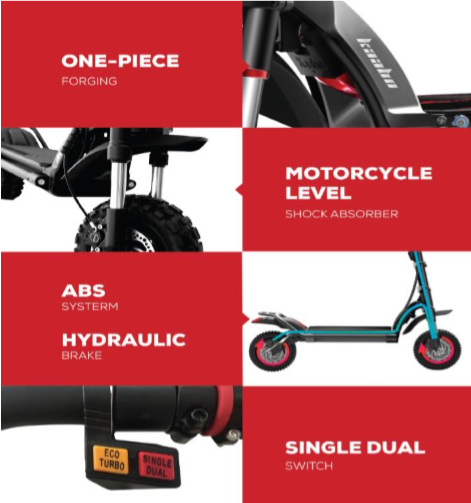 The dual LED headlights are fantastic on the Kaabo Wolf Warrior II. It's very rare to find a scooter with great headlights out in the wild, and Kaabo understands how important a great light is. You won't have to buy aftermarket headlights or mess around with bicycle headlights.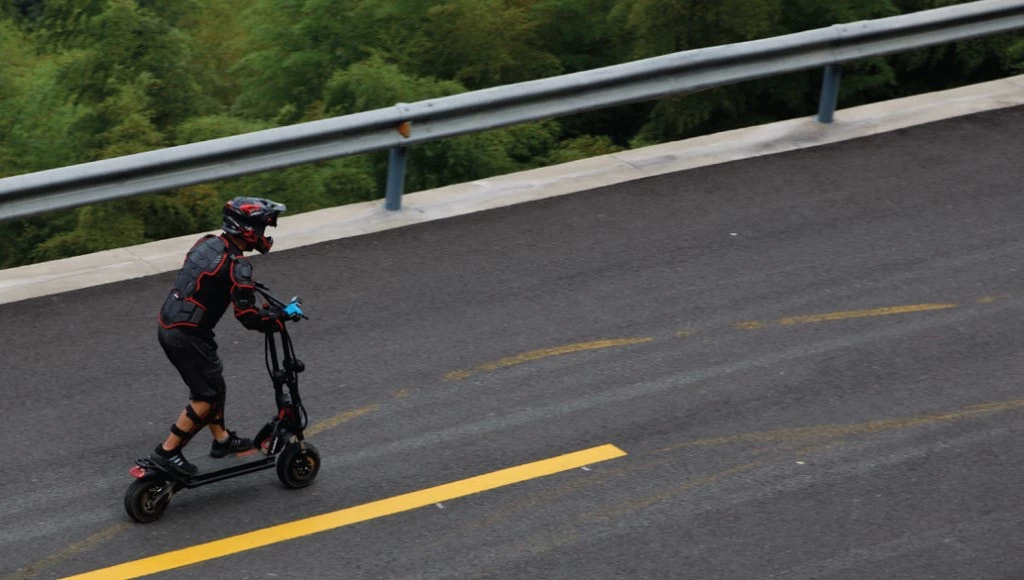 Full 160mm rotor hydraulic brakes in combination with the optionally enabled ABS system provide for safe and accurate braking power to tame this beast. In every aspect the Wolf puts safety first: Powerful dual front LEDs light up the night and side and rear LEDs ensure optimal visibility from any direction.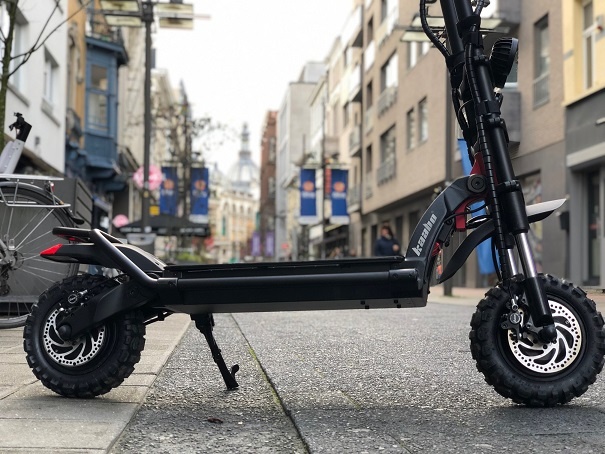 Compared to most scooters, the Kaabo Wolf Warrior GT Pro+ has a relatively high ground clearance, meaning it's going to beat any curb and hill you come across. The Double T front suspension like the one most motorcycles use, will keep your ride smooth no matter the terrain. The Wolf Warrior 11 has a dual-spring suspension system in the rear; the best possible choice on any electric scooter, and a mandatory one on an off-road high-performance scooter.
It rides like a dream, and handles corners, hills and dirt tracks with ease. With almost 20cm of clearance, you can try tackling some very rocky roads.
The EYE display and controllers are manufactured by Minimotors, the makers of the famous Dualtron Thunder. The cool thing about the Kaabo Wolf Warrior II is that its parameters are all adjustable; so you can limit the amount of torque you start out with, the torque at your disposal and you can even limit the max speed this scooter can reach; depending on how you want it to behave on the road.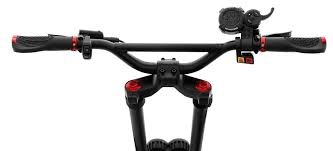 With 46 kilos this scooter is certainly not made for portability. It nevertheless folds down for easy transport in your trunk to travel to your favorite off road spots.
Technical data
Motor
2X 1200W, Peak power in DUAL: 6500W
Suspension
Upside down suspension front, Oscillating rear suspension spring
Brake type
Hydraulic disc brake front + rear
Type tire
11 "Off road pneumatic with front + rear inner tube
Charging time
Charging time (1 X charger 1.7A): 19 hours; Charging time (2 X chargers 1.7A): 12 hours
Kinetic Energy Recovery System
Yes
Dimensions
Open: 150cm x 120cm x 60.9cm folded: 126cm x 66cm x 125cm
Optional fast charger
Yes
years warranty on the E-scooter
year warranty on the battery
first service after 200 km free
discount on wear parts after purchase
discount on replacement battery