Inmotion Climber 36V 15Ah
Inmotion Climber 36V 15Ah
Inmotion

In stock
2 - 5 working days
INMOTION Climber - Double the Power, Double the Fun
Climber is the first INMOTION's electric scooter equipped with dual motors. It boasts dual 450W motors, producing an astounding total nominal power of up to 1500W, making it take on 36% slopes, inclines and any terrains with ease.
Also, it is able to deliver fast acceleration from 0 to 25km/h top out at 3.5 seconds.
Equipped with powerful braking system with electric brake on both wheels and disc brake on the rear wheel, Climber provides more precise control during braking events and the reaction time can be within 0.01 second.
Climber is equipped the 10-inch low-rolling resistance tires with extra-thick inner tube to help reduce the puncture chance and deliver improved grip comfort and durability. Just ride with ease over city terrain and enjoy a smooth ride even at speed from start to finish.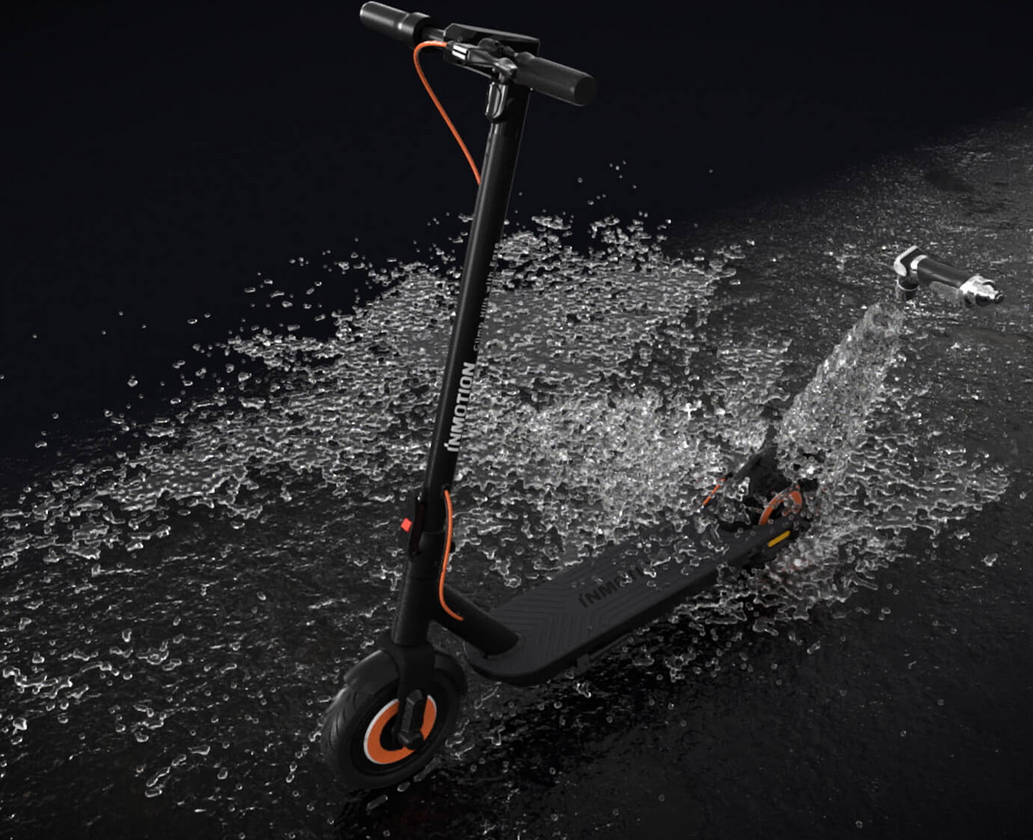 ALL-WEATHER PROOF
The weather can sometimes be capricious, you leave in the morning with a great sun, but in the evening, the rain invites itself to accompany you along the journey. If you usually tend to use stratagems to equip your electric scooter against the rain, it will be useless here. It is designed to brave the rain, drizzle or humidity of winter weather thanks to its IPX6 certification.
Technical data
Brake type
Back disc brake + motor brakes
Type tire
10" Inner tube tyres
Kinetic Energy Recovery System
Yes
Dimensions
116.5 x 47 x 118.6 cm
years warranty on the E-scooter
year warranty on the battery
first service after 200 km free
discount on wear parts after purchase
discount on replacement battery