Smolt & Co X400
Smolt & Co

The Smolt & Co X400
!!! 5 Years of warranty  !!! 
The Smolt & Co was made to last. In addition to a top service in an emergency, we offer a 5-year warranty on top with a 2-year warranty on the battery.
!!! All weather conditions !!!
The electronic components of the X400 are protected in such a way that it gives you the possibility to drive in ALL weather conditions. This is a rare feature in the ever-moving world of electric scooters.
This Small compact electric scooter is produced in the Smolt & Co workshop located in Toulouse. The X400 is made for users looking for a versatile and sensational electric scooter. This little monster makes the movement on different road surfaces possible and fun.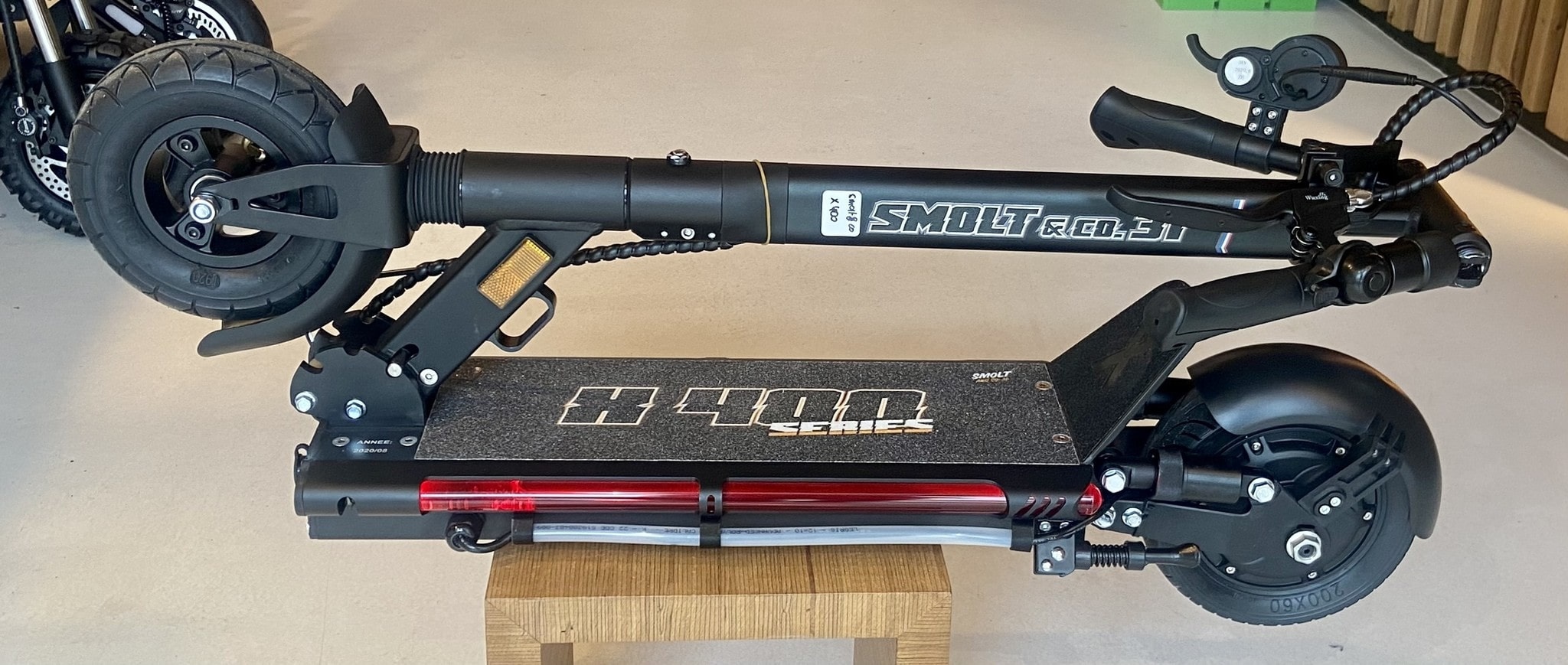 Motor 
The X400 features a 400W rear-driven motor that makes it possible to climb slopes of up to 20%. The rear wheel consists of a full rubber tire with spring suspension to improve comfort.
You can find a footrest at the back that together with the mudguard protects your back against the often occurring muddy back problem.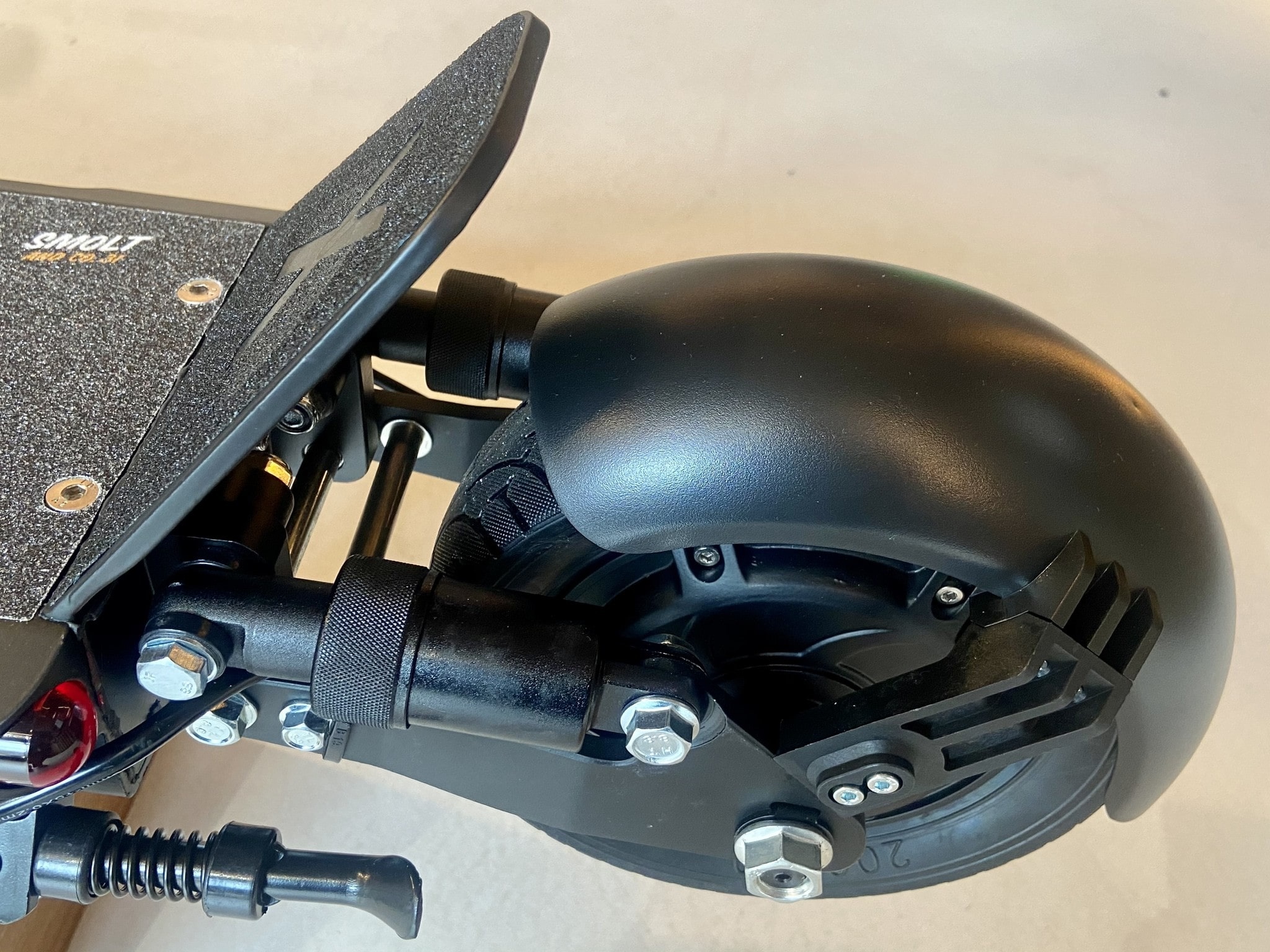 Belichting 
The X400 has safe front and rear lights to improve visibility at night.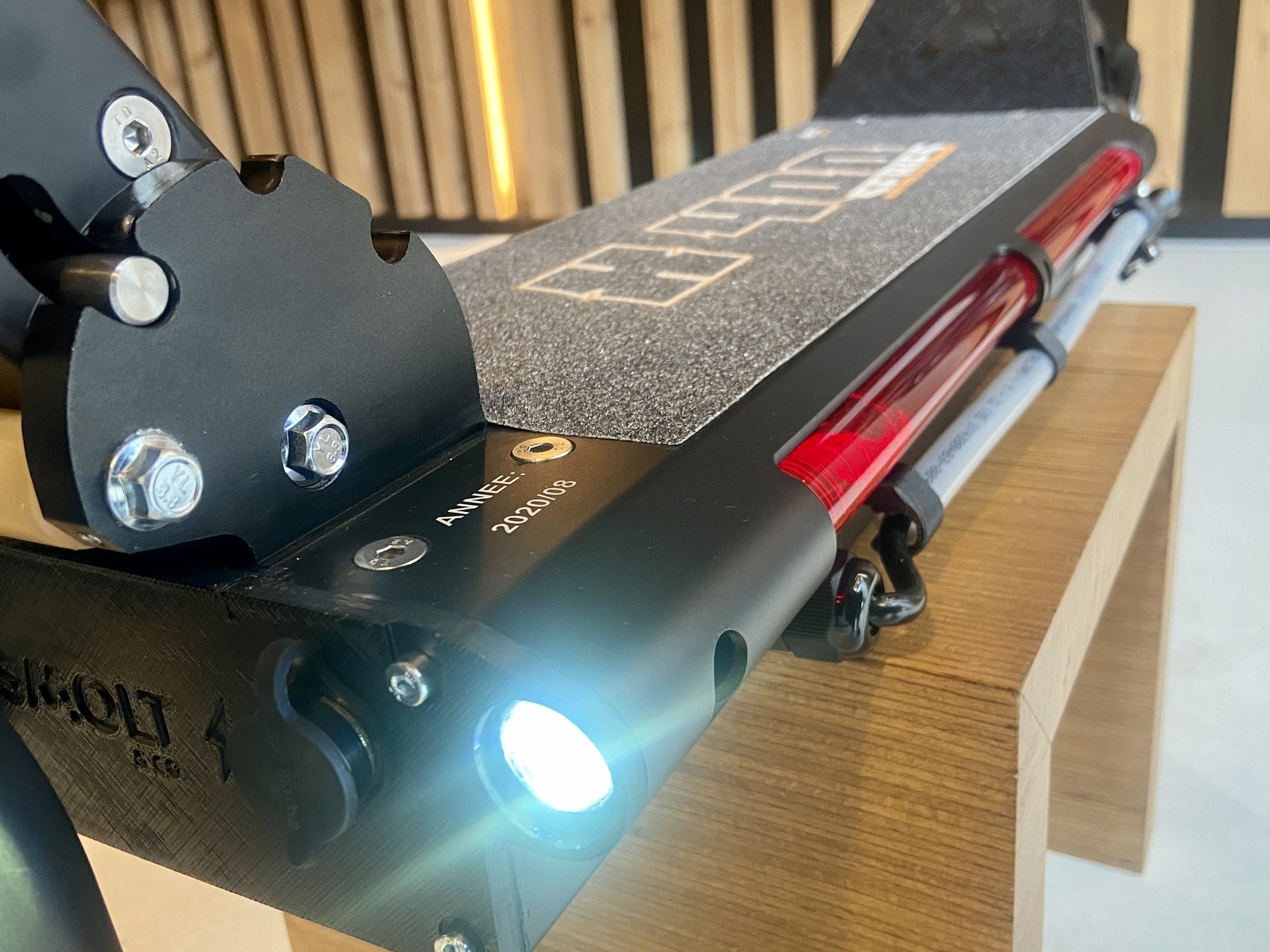 Compact
The X400 features a folding handlebar that makes it easy to transport for commuters. The height of this is adjustable.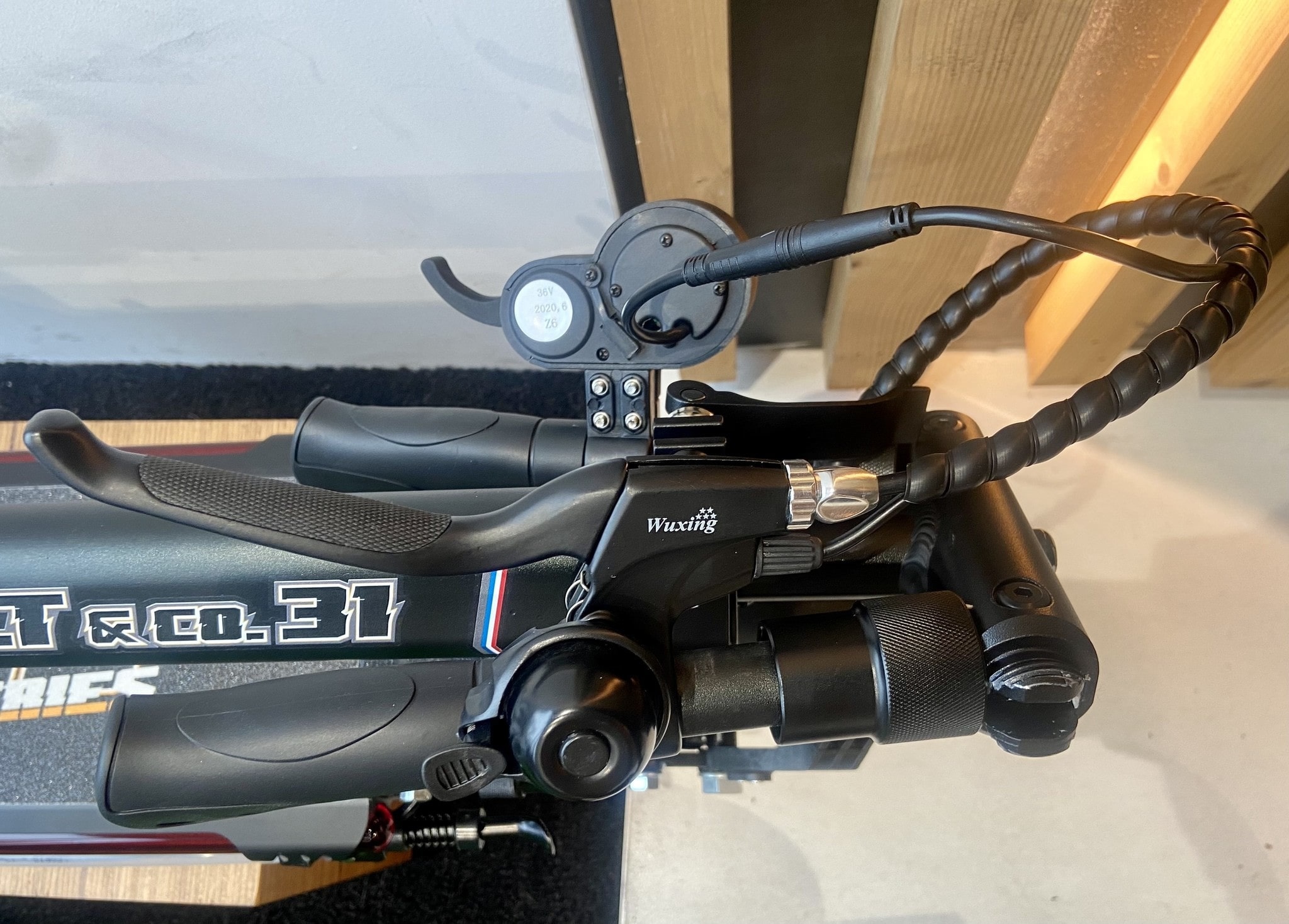 Technical data
Suspension
Spring suspention front + rear
Type tire
8" Tire with inner tube + rear solid tire
Kinetic Energy Recovery System
Yes
Dimensions
Open: 1040 x 215 x 1150 mm, Folded: 940 x 215 x 330 mm
years warranty on the E-scooter
year warranty on the battery
first service after 200 km free
discount on wear parts after purchase
discount on replacement battery