Dualtron III
Dualtron

The Dualtron III is the third generation of Dualtron Electric Scooters.  It is an excellent compromise to it's big brother, the Thunder.  Featuring ABS brakes, folding handlebars, and adjustable suspension, this scooter represents the highest technology in any electric scooter available today.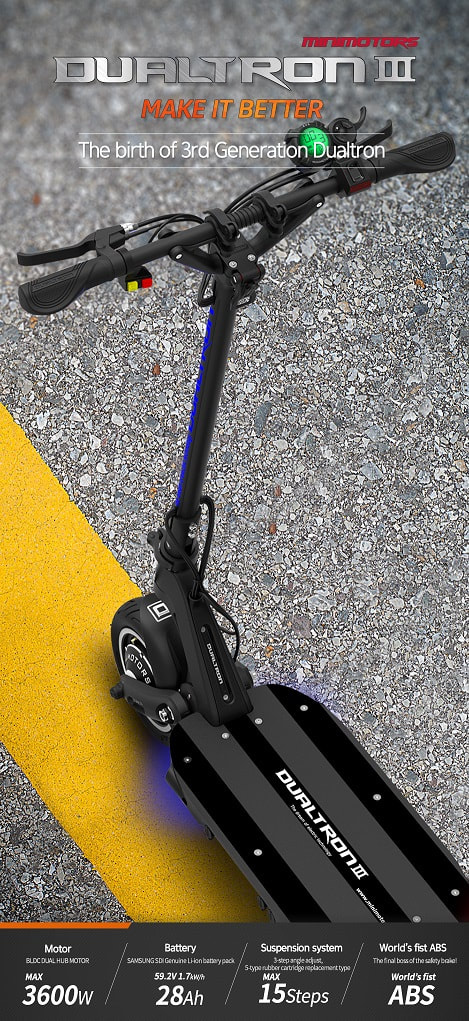 Dualtron III Electric Scooter features a 3 step variable suspension system to adjust the riding height of the scooter according to riding conditions and rider weight.  Additionally, there are 5 replaceable cartridges (additional cartridges are optional) of different rubber elasticity's to adjust how plush you want the ride.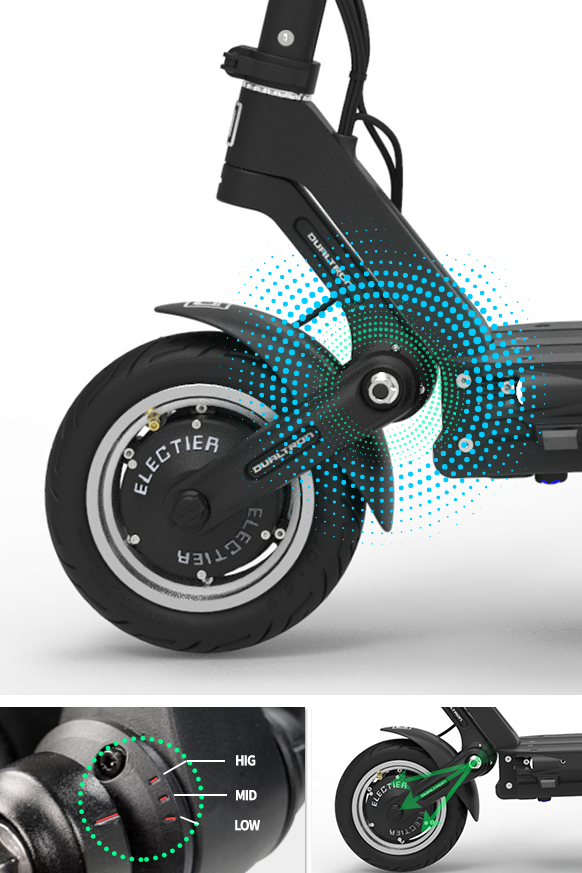 Modular wheel design allows for easy maintenance and tire changes.  Wide tubeless tires allow for easy tire fixes and provide superior ride comfort and traction.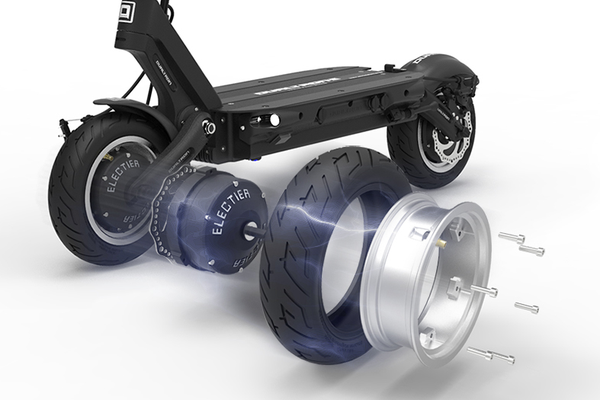 Mechanical hydraulic brakes which are standard with ABS  to eliminate tire lock and improve braking performance.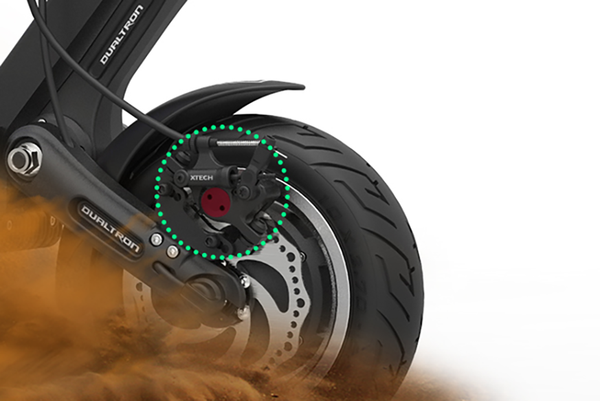 Technical data
Battery
LI-ION 59,2V 28Ah
Motor
DUAL Motor Output 3600W
Suspension
Front + Rear Elastomer Swing arm
Brake type
Semi hydraulic disc brake front & rear
Charging time
(1 X 1.7A ): 16+ hour, (2 X 1.7A): 8+ hour
Kinetic Energy Recovery System
Yes
Dimensions
Open:113,7cm x 120cm x 60.9cm, Folded: 113,7cm x 52,6cm x 27,9cm
Optional fast charger
Yes
years warranty on the E-scooter
year warranty on the battery
first service after 200 km free
discount on wear parts after purchase
discount on replacement battery