Vsett 11+ 60V 42Ah
Vsett

The Vsett 11+ is a premium twin-engine scooter that guarantees the most extreme experiences! The Vsett 11+ is an engineering masterpiece created with passion for enthusiasts of fine machines.
Years of experience and hindsight were necessary to design this electric scooter. The VSETT 11+ has been equipped with a lithium-ion battery with a capacity of 42Ah / 60V ensuring a range of 150 km with a single charge!
Two powerful brushless motors with a power of 1500W (peak 3000W)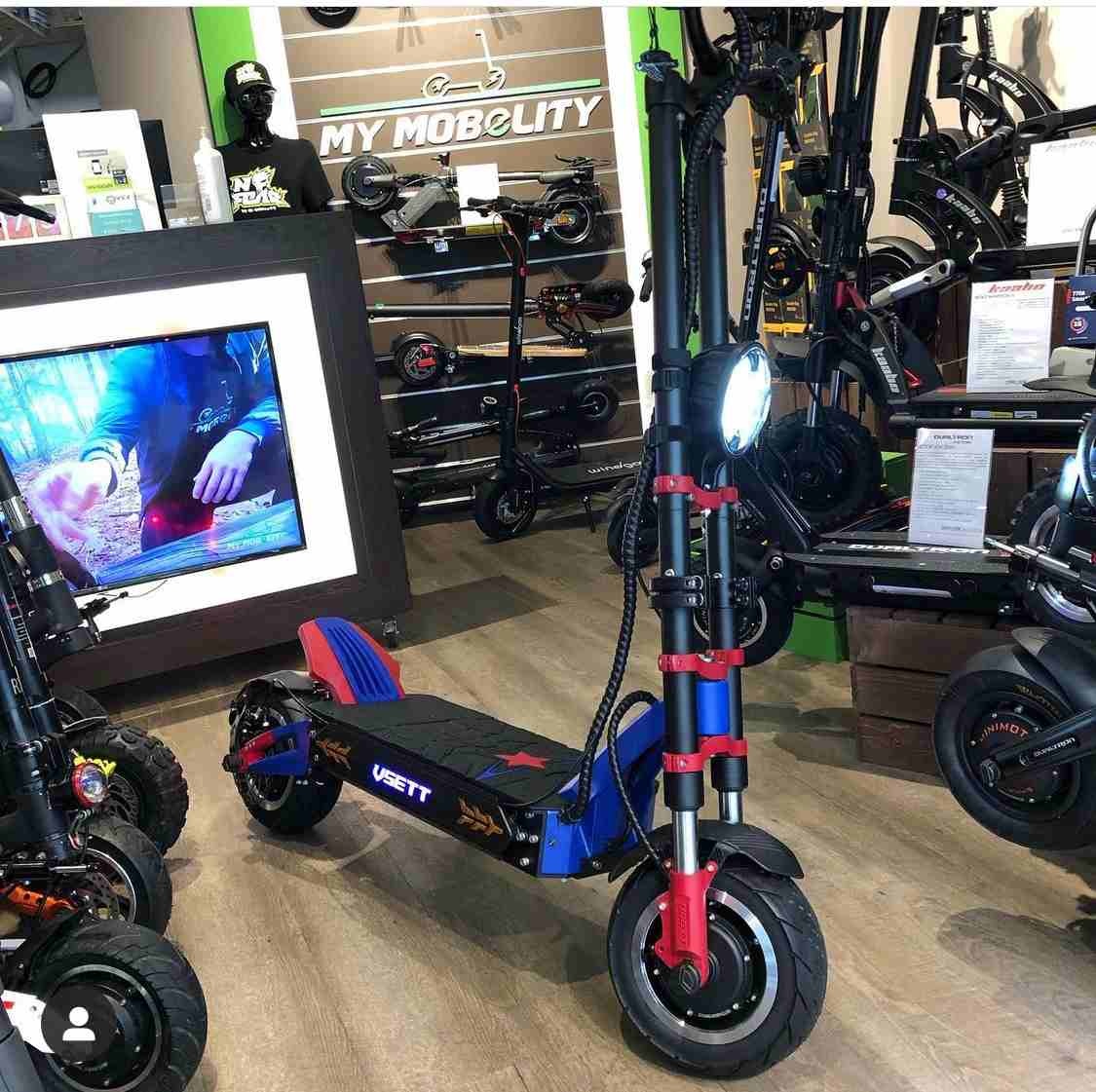 Improve your visibility and stay visible
Like trail bikes, the Vsett 11+ has an LED headlight perfectly suited to difficult terrain. The long beam white light that uses SMD diodes ensures perfect visibility on the road ahead.
No compromise on comfort and safety even in off-road
With its large 11-inch wheels and double hydraulic suspensions, your driving comfort will be unmatched. The hydraulic brakes ensure a reduced stopping distance to optimize your safety.
All information on the display
The electric scooter is equipped with an LED display that contains important information such as current gear and speed, battery charge level, distance traveled and the headlight activation indicator.
All options!
The Vsett 11+ comes standard with 2 2A Chargers which will allow you to charge it faster without having to buy a second charger!

Did you want better braking? As standard, the Vsett 11+ comes with a pair of NUTT hydraulic brakes, among the best on the market!
Comfort level, you will appreciate the double rear suspension as well as the options that equip all Vsett, Unlocking by NFC card ...
the Vsett 11+ is the most equipped powerful scooter on the market, and leaves no room for compromise.
Technical data
Suspension
Upside down suspension front, Oscillating rear suspension spring
Brake type
NUTT Hydraulic disc brake front + rear and electric brakes
Kinetic Energy Recovery System
Yes
Dimensions
Folded 130cm x 26cm x 57cm
Optional fast charger
Yes
years warranty on the E-scooter
year warranty on the battery
first service after 200 km free
discount on wear parts after purchase
discount on replacement battery