Rion Thrust
Rion

Delivery time: 180 days minimum
Delivery time: 180 days minimum
Rion Thrust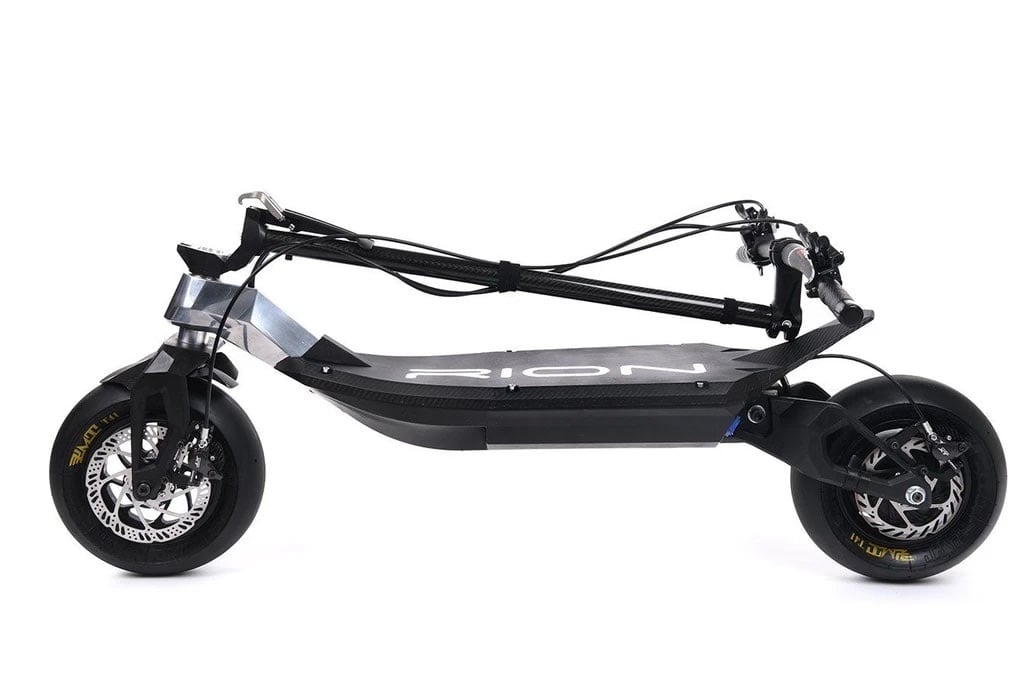 The new RION Thrust is a civilized hyperscooter with high speeds, long range and smooth throttle control. It's built with the latest carbon fiber undercarriage to maximize space for high tech internals. New state of the art programmable RION TRONIC controllers, along with the RION Curve Throttle, enables both gentle launching and high top speeds at the same time.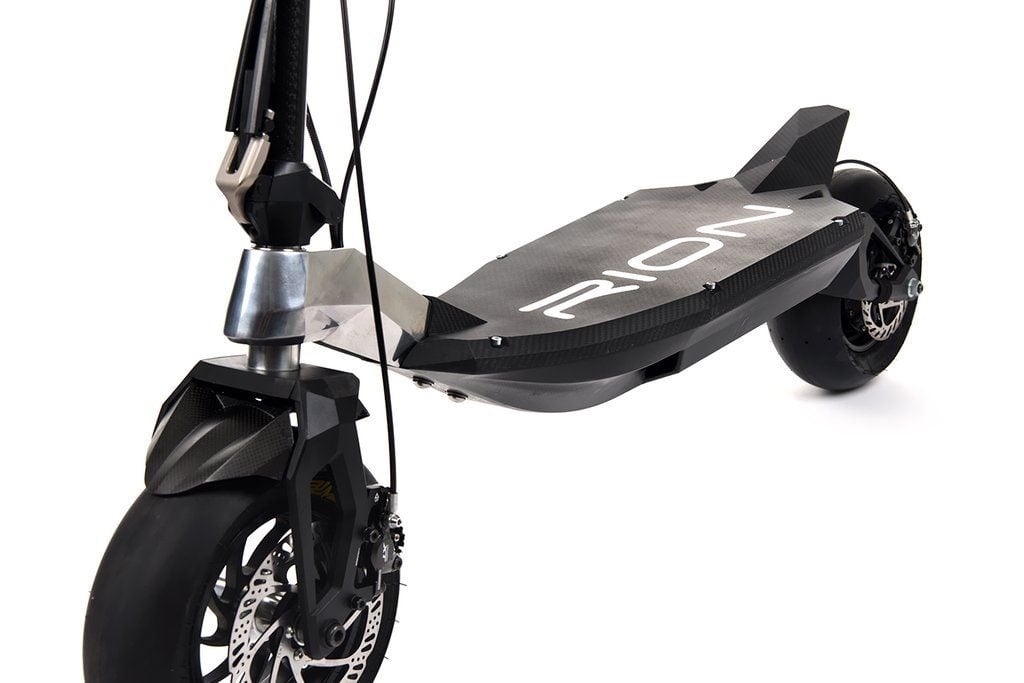 Keep in mind that this is a unique scooter that is only manufactured on order.
We have found ourselves that the delivery time can reach up to more than a year.
STRONG BRAKING SYSTEM
The RION RE Thrust electric scooter is equipped with MAGURA MT7NSL CARBON (4 pistons per caliper) at the front and rear as well as 140mm rotor discs. No electromagnetic braking on this hyper scooter!Like any competition machine, any unnecessary assistance is removed.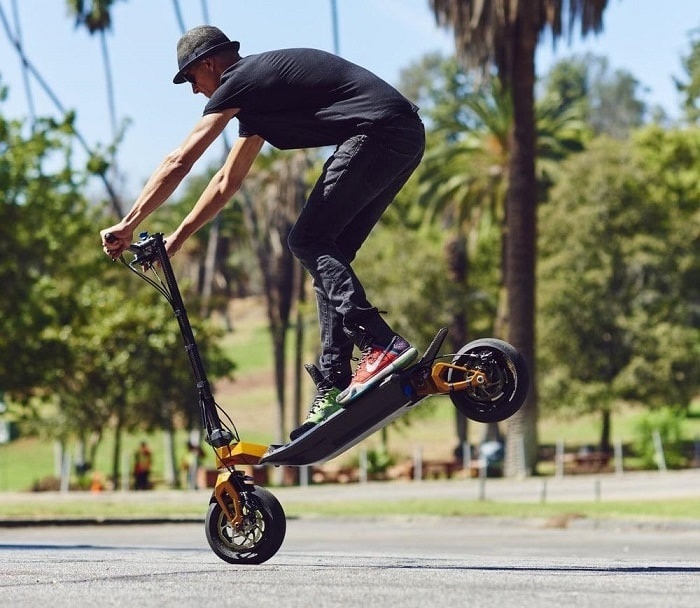 RION RE Thrust: YOUR OWN CUSTOMISATION
RION offers on its RE Trust model a customization of the front and rear arm colors but also a custom height of pole tube so that the machine fits its rider.

Choose between a glossy or matt carbon, customize the color of the aluminum arms, the rings of the brake calipers, you can even choose to write your name on the carbon deck!
Rion CURVE Throttle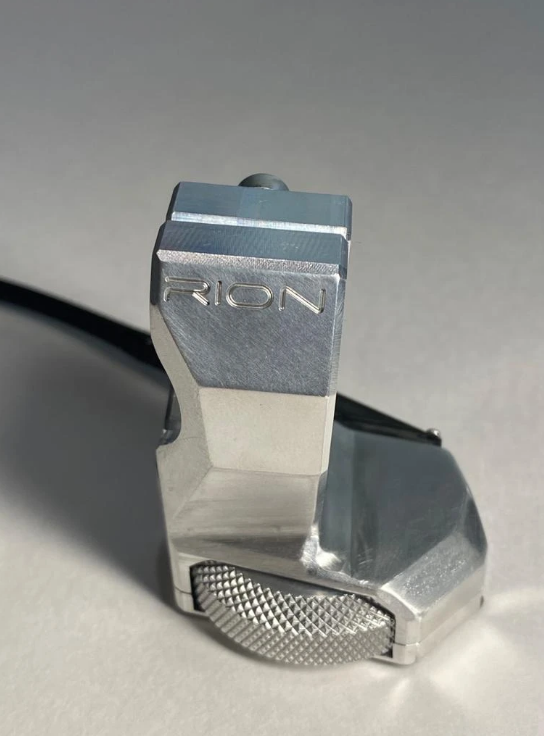 The new RION Curve thumbwheel is a groundbreaking throttle used in RION hyper-scooters.
Military grade components give complete control when accelerating, and deliver a safer and thrilling ride experience. The Rion Curve is compatible and a nice upgrade for any electric scooter.

Resistant to vibration, shock, and extremes of temperatures, the new Rion Curve Hall effect offers maintenance free reliable long term use.
2 different Rion Curve are available:
Jog (wheel) is only accelerating. From right to left (will fit all).
Jog is 50:50 - the jog is centered. Left is accelerating and right is braking (will only fit VESC controllers).
Specs:
Military and medical grade approved.
Cnc aluminum 6061 housing and jog.
Non-contacting Hall Effect Sensing Technology.
Sealed Electronics.
Very low power consumption.
Operating life tested at 4 million cycles.
Technical data
Range
30km (turbo)- 50km (eco)
Brake type
hydraulic Magura MT7 disc brake front + rear
Type tire
Front: PMT Slick Racing 90/65 6.5 Rear: PMT Slick Racing 105/50 6.5
Kinetic Energy Recovery System
No
Dimensions
Folded: L128,27cm x H52cm x I29cm
Optional fast charger
Yes
years warranty on the E-scooter
year warranty on the battery
first service after 200 km free
discount on wear parts after purchase
discount on replacement battery