Zen² Beepings GPS Tracker
Zen² Beepings GPS Tracker
Beepings

Protect and recover all that matters to you. With a battery life up to one year, this GPS Tracker, innovative and small, transmit its position everywhere in Europe*
EASY TO USE: Download the Beepings mobile app and get connected to all that's valuable to you in just a few minutes.

MONITORING & HISTORY: It sends its location every 5 minutes. You can access your entire travel history up to 1 year with the Beepings app.

LONG LASTING: Long battery life of 2 months in daily use, up to 1 year in monitoring mode. Rechargeable in 3 hours.

SHARING and SOS: Share the position of your GPS tracker between several users or send an SOS alert with your position. Just keep in touch with your loved ones at all times.
NO SIM CARD, SUBSCRIPTION INCLUDED: It uses the SIGFOX network with a 3-year subscription included.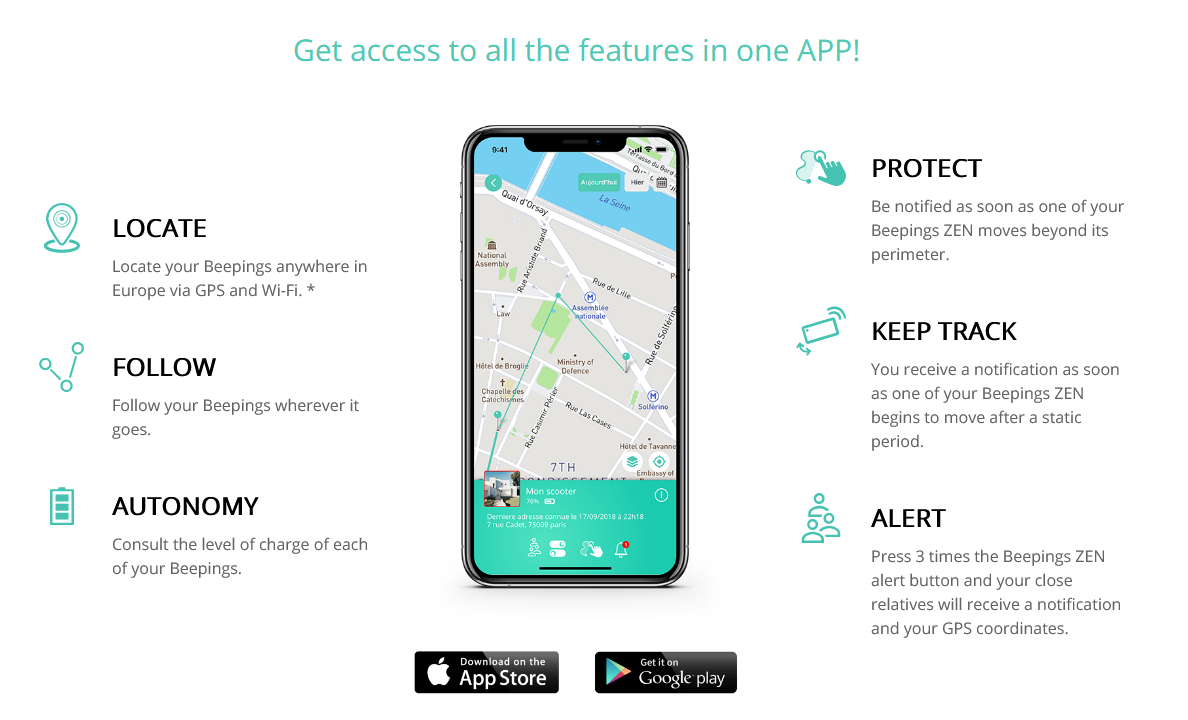 Thank's to the DC Converter, connect your Beepins GPS tracker to the battery of your electric scooter.
We can also install the Beepings GPS Tracker for you. For more information, please contact us. 
Thanks to our tests, you can easily install this GPS tracker on:
Dualtron Thunder
Dualtron 3
Dualtron NEW
Dualtron Eagle
Dualtron Spider
Dualtron X and X2
Dualtron Ultra and Ultra 2
INOKIM OX series