Dualtron Spider Limited
Dualtron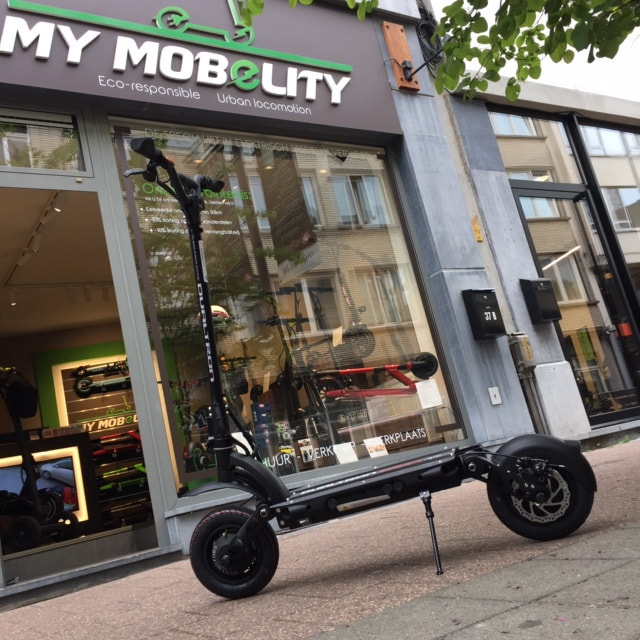 You asked for a lightweight, powerful Dualtron that is easy to take with you on the train and bus. MiniMotors answer is the new Spider! Featuring all the great technology that is in the larger Dualtron Electric Scooters, the Dualtron Spider has 3,600 watt BLDC magnesium alloy motors and carbon fiber handlebars to shave off the added weight. A weight of 21,6 kg, 70 kilometer max range, and a max capable speed of 25km per hour (speed limited at 25km/h)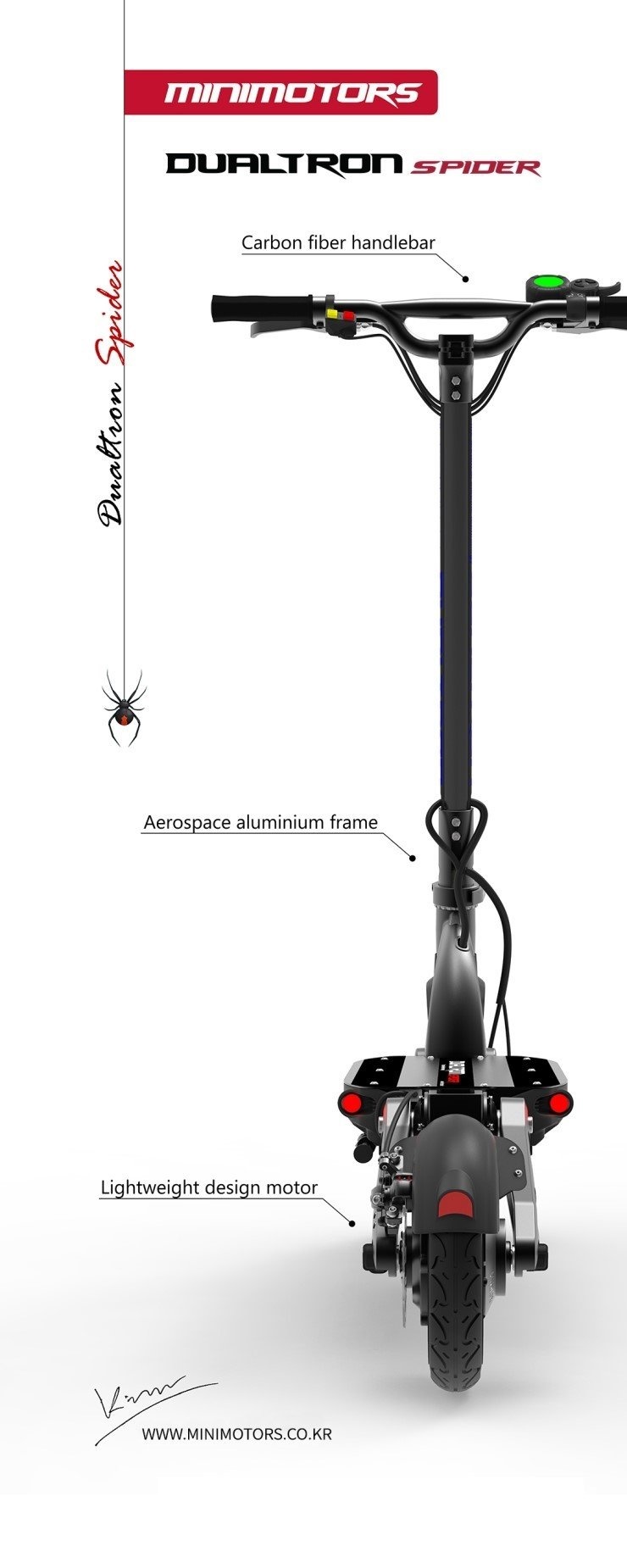 Dialing in the suspension setup on your Dualtron Spider is easy with the optional replaceable rear suspension cartridges.  The Spider comes stock with medium cartridges, so there are two softer and two firmer cartridges to choose from.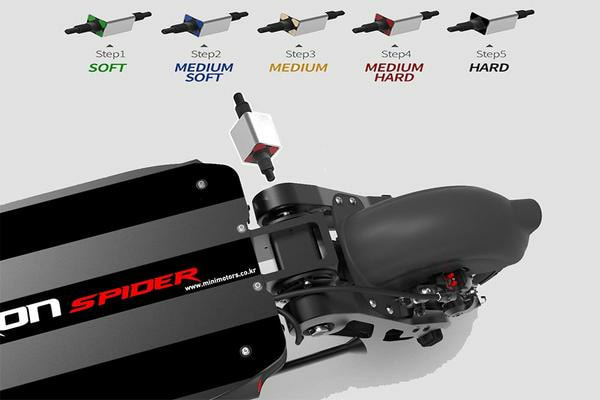 The EYE LCD and throttle assembly is your dashboard for everything you want to know about your electric scooter. It even includes cruise control. Couple that with an optional fingerprint lock so only you can unlock your ride.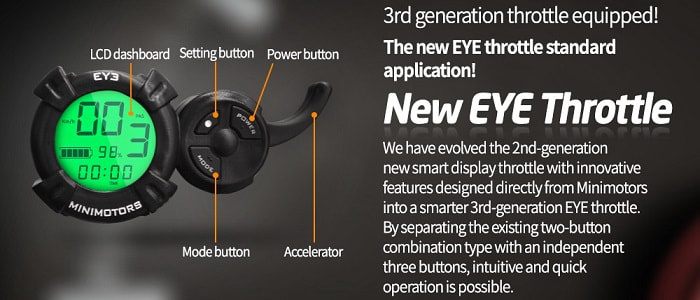 In addition to standard dual LED headlights and taillights / brake lights, the Dualtron Spider has LED mood lighting built in to the shaft of the scooter. Mood lights are controlled with an included remote control.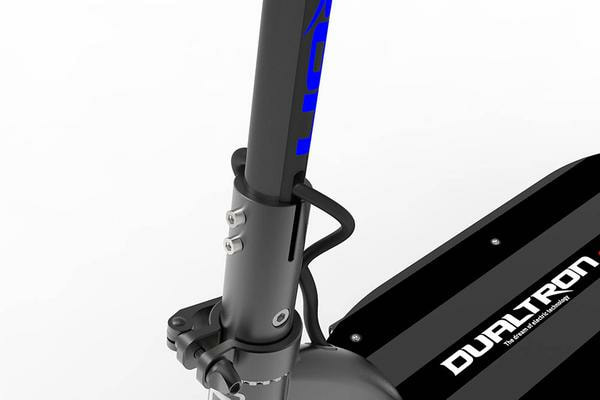 Technical data
Motor
2x 800W, Total max 3600W
Suspension
Spring suspention front + rear
Brake type
Mechanical disk brakes with ABS standard and 140mm disk rotors
Type tire
10" Air tire with inner tube front + rear
Charging time
(1 X 1.7A charger): 9 hours, (2 X 1.7A charger): 5 hours
Kinetic Energy Recovery System
Oui
Dimensions
Open:113,0cm x 60.5cm x 118,0cm, Folded: 113,0cm x 24.3cm x 28cm
Optional fast charger
Yes
years warranty on the E-scooter
year warranty on the battery
first service after 200 km free
discount on wear parts after purchase
discount on replacement battery